Washington County Homes for Sale & Real Estate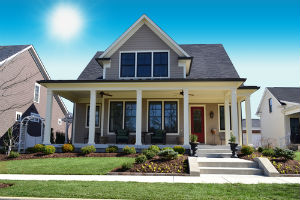 You can view all homes for sale in Washington County, MD just below!
Washington County is a charming and moderately populated portion of Maryland. Slipped discreetly into the crest of the world-famous Appalachian Mountains, this breathtaking area is the site of equally beautiful real estate. Washington County homes for sale are understandably desirable — the nearby Blue Ridge Mountains call to mind the many illustrious songs, paintings, and photographs that they are revered in. For those with an ambitious and idealistic view of what life could be, just indulge in Washington County real estate — you'll likely find everything you've been looking for. Read More...
Washington County
December 9, 2023
Washington County Real Estate Market
Purchasing Washington County real estate is a surefire way to secure a home that is more luxurious, spacious, and ideally located than its price tag would reflect. The exceptional value of these houses is undeniable, and there is a fair chance that Washington County will witness much value appreciation in the coming years. With high quality, 3 bedroom/3 bathroom single-family homes starting at a welcome price of $250,000, the Washington County market is truly delectable. Townhomes can be found for hugely economical prices and make a fair purchase if you're willing to live small. A 3 bedroom/ 2 bathroom townhome can be bought for as low as $50,000. If your goal is peak luxury, you're in luck. For costs ranging between just $400,000 and 2.5 million, you could treat yourself to some of Maryland's most elegant estates.
Washington County Highlights
Go for a night out in Hagerstown's entertainment district
Catch a Sun's game at Municipal Stadium
Explore local history at the Price-Miller House
Island-hop on the Potomac River
Discover your artistic side at the Washington County Museum of Fine Arts
Spend the day at Black Rock Golf Course
Indulge in luxury at Cress Creek Country Club
Grab a slice of pizza at local favorite, 28 South
Appreciate history by visiting one of the many noted battlefields nearby
Moving to Washington County
Washington County is located in one of the most naturally beautiful parts of the country. By living here, you're truly giving yourself everything. Mild weather, mountains, and Atlantic coastline are complimented by proximity to global, metropolitan cities. A vibrant history is complimented by highly advanced infrastructure and innovative institutions. Washington County residents are genuinely left in want of nothing. Whether your dream house is a cozy cottage or a majestic manor, you're covered with Washington County real estate. Why hold off on the dream life any longer?