Recommended Vendors
Here is a full list of the recommended vendors of Jay Day and The Day Home Team, LLC of Real Estate Teams. The reasons we have chosen these are three-fold: Knowledge, Reliability & Communication
---

Moyer and Sons Moving & Storage began operations in Gaithersburg, Maryland during the summer of 1969, equipped solely with a truck and a great deal of conviction. Through the hard work of our employees and family, we have grown into a company of 30 trucks, 60 employees, and over 30,000 square feet of warehouse space. We relocated to Clarksburg, MD in 1991 and have become one of the leading movers in the Washington, D.C. and Baltimore area due to our dedication to superior customer service. You can depend on Moyer & Sons Moving & Storage for the knowledge and experience required to help you move. We are happy to answer all of your questions, and work closely with you to make your relocation as effortless as possible.
Call Jason Moyer at 800-726-1817 or visit them online at https://www.moyerandsons.com/
---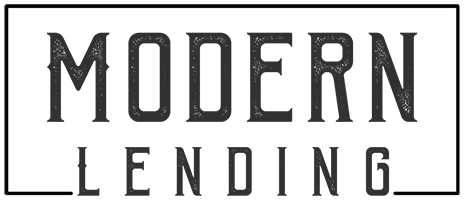 Brian Decker is one of the nation's Top 25 Mortgage Originators (Top 1% of the Top 1%) with a stellar 2016 personal production record of $205,000,000. His experience, 24/7 service and dedication to his clients is why the area's top realtors choose him as their trusted lender. He offers his clients industry leading mortgage rate on Jumbo, VA, USDA, FHA, Conventional and Home Equity mortgage products.
Brian Decker moved to the Temecula Valley in 1991 and now is lucky enough to raise his own family there today. He takes great pride in providing his clients with the best loan programs at the lowest rates available. He has been in the mortgage industry for over a decade and during this period of time has established himself as one of the hardest working individuals in the industry. Communication is essential during a purchase or refinance, which is why each and every client will receive a daily update on their file.
---

Excalibur Title and Escrow is a Maryland Title Company, providing real estate settlement services to residential and commercial clients in Maryland. In addition to residential and commercial purchase and refinance transactions, we also conduct foreclosure settlements, short sales, REO's, 1031 exchanges, escrows, real estate tax services, recordings and attorney services.
---

Since its' establishment in October of 2002, United Title Service LLC. has been one of the leading providers of real estate settlement service providers in the area. Providing excellent service to homeowners and home buyers throughout Maryland and Pennsylvania has been the mission of UTS for more than a decade. The driving force behind the success of the company is the superior knowledge and experience of the staff, Rachael Grove, Dan Martz and Maria Strite. With more than 50 years of combined experience in the real estate settlement service industry, UTS has the ability to handle the full range real estate transactions from Residential Sales and Refinances to complex Commercial transactions.
---
Per new state regulation on behalf of the Maryland Real Estate Commission we verify that our recommended Mortgage Lenders are licensed and in good standing to conduct business. Per the new regulation we have verified our providers above on April 30, 2019. As consumers you may also verify this information by clicking here.