Homes For Sale in Howard County MD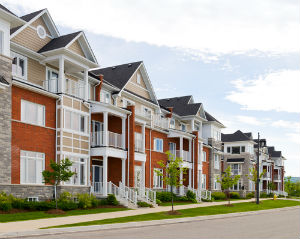 View the latest homes for sale in Howard County, MD below!
Howard County is located at the core of Maryland and every aspect of this stunning slice of east coast land exemplifies its role as the heart and soul of the state. Characterized by picture-perfect brick townhomes and treacly southern-style estates available in a wide range of prices, Howard County is truly a paradisiac destination for real estate and for everyday living. If you're looking to purchase a home in a place that entails life-long connections, a full social calendar, and a wealth of land to explore, a Howard County home for sale is an excellent choice. Read More...
Howard County
September 29, 2023
Howard County Real Estate Market
The Howard County real estate market showcases a comely collection of handsome, relatively new properties: townhomes, condos, and single-family detached. Prices for Howard County homes for sale begin in the low $100,000s. This price point can buy a small mid-20th century condo or duplex. By the high $100,000s buyers can expect to find lovely townhomes built in the late 1980s and early 1990s. Townhomes and condos become newer and more spacious as one moves up the price ladder into the mid $200,000s. At this level one can also find small detached homes from around the 1970s. At around $350,000 it is easy to purchase one of the stunning new brick or vinyl townhomes that are often seen as this county's trademark property. While sizes change, styles stay relatively uniform until about the $500,000 mark, where many large single-family detached properties are available on sizeable lots. Between $600,000 and $7,000,000 you've entered the luxury bracket and can view a variety of stunning southern mansions fit for a dignitary. The main price factor in luxury estates is the variation in acreage size.
Howard County Highlights
Visit the personable and majestic horses of Day's End Farm Horse Rescue
Attend a game club session at Historic Savage Mill
Choose from multiple luxurious golf clubs to practice your swing
Gaze in awe at architectural masterpieces such as the Shrine of St. Anthony
Indulge in the local wines & cheeses of Bistro Blanc in Glenelg
Plan a day of shopping, dining, and pub-hopping on Main Street in Historic Ellicott City
The Howard County Lifestyle
Howard County is home to just 287,085 lucky residents, but its offerings are as varied and as exciting as those of any cosmopolitan city center. With a rich and thriving economy, Howard County is a hub for plenty of excellent industries including telecommunications, health, education, information technology, agriculture, and banking. The #1 private sector employer in all of Howard County is the Johns Hopkins University Applied Physics Laboratory.
Howard County has also received many awards and designations — it was named as one of the best places to live by CNN Money in 2006, 2008, 2010, and 2012. It has also received many awards for its sports facilities and healthy community. Arts and culture received a huge boost when Columbia's Merriweather Post Pavilion was named one of the best amphitheaters in the US by Rolling Stone.
Though Howard County may be lightly populated, it is well known nationwide for its ideal living conditions, vibrant culture, professional opportunity, friendly inhabitants, and wealth of affordable, beautiful real estate for sale. Market conditions are prime for purchasing — now is the superlative time to invest in a Howard County home.