Stephanie Ewers
Realtor - DC & MD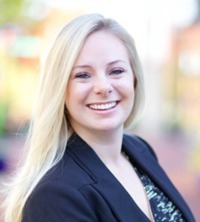 Stephanie has over 10 years of experience in sales and marketing. The majority of her career has been spent in the hospitality business as well as working with families to find the best senior living options.

Stephanie is a 5th generational Washingtonian and has a vast knowledge of the entire D.C. Metro market. Stephanie holds a Bachelors Degree in Communications from the University of Maryland with a minor in the Spanish language. She speaks Spanish fluently.

Stephanie resides in Montgomery County with her husband and 1 year old son. In her free time she enjoys trying new restaurants, traveling and attending soccer games and events with her family.