Adams County PA Real Estate
Looking for a home in Adams County, PA? You're in luck! This beautiful region of south central Pennsylvania has a wide variety of homes for sale, from charming farmhouses to modern condos. No matter what your style or budget, you'll be able to find the perfect place to call home in Adams County.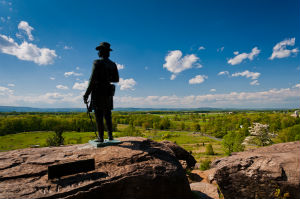 Read More...
Adams County
June 9, 2023
Adams County, Pennsylvania has a lot to offer to those who choose to call it home. Some of the highlights of living in this beautiful region include:
Proximity to major cities: Adams County is located within driving distance of several major cities, including Baltimore, Washington D.C., and Philadelphia. This makes it easy to take advantage of all that these cities have to offer, whether for work or leisure.

Beautiful natural surroundings: Adams County is home to a number of parks and recreational areas, including the Gettysburg National Military Park and Codorus State Park. This makes it easy to get outside and enjoy the natural beauty of the region.

Strong sense of community: Adams County is home to a number of small towns and villages, each with its own unique character and charm. This creates a strong sense of community and makes it easy to get to know your neighbors.

Affordable housing: The cost of living in Adams County is generally lower than in nearby major cities, making it an affordable place to call home.

Top-rated schools: The county is home to a number of top-rated schools, making it a great choice for families with children.

Diverse employment opportunities: Adams County is home to a mix of rural and suburban communities, offering a range of employment opportunities. This includes everything from farming and agriculture to manufacturing and healthcare.
Overall, Adams County is a wonderful place to call home, offering a mix of small-town charm and big-city convenience.